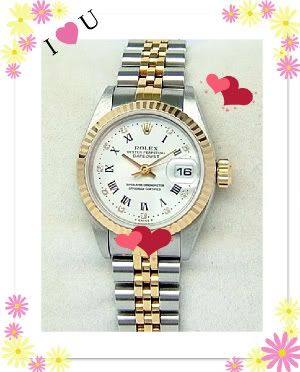 Recently, I received the most beautiful watch in my life from my husband. When I opened the Rolex box, the dazzle of the diamonds took my breath away. What a timepiece!
I LOVE IT. It is just so beautiful. I'm so excited!
I want to thank my dear husband again for this fantastic watch and his special token of love.
It's not just about the money that he has spent on this watch, but also his efforts in finding just what I was looking for.
I've always like Rolex watch for its elegance and dependability. I'm glad to be a proud owner of this elegant timepiece.
Thanks x100, dear! 🙂